Welcome to Zara Dental
At Zara Dental our goal is to treat you, our patients, as we would treat ourselves. We offer outstanding dentistry and fabulous patient-service in a friendly and caring atmosphere. We treat all of our patients with respect, dignity, and compassion.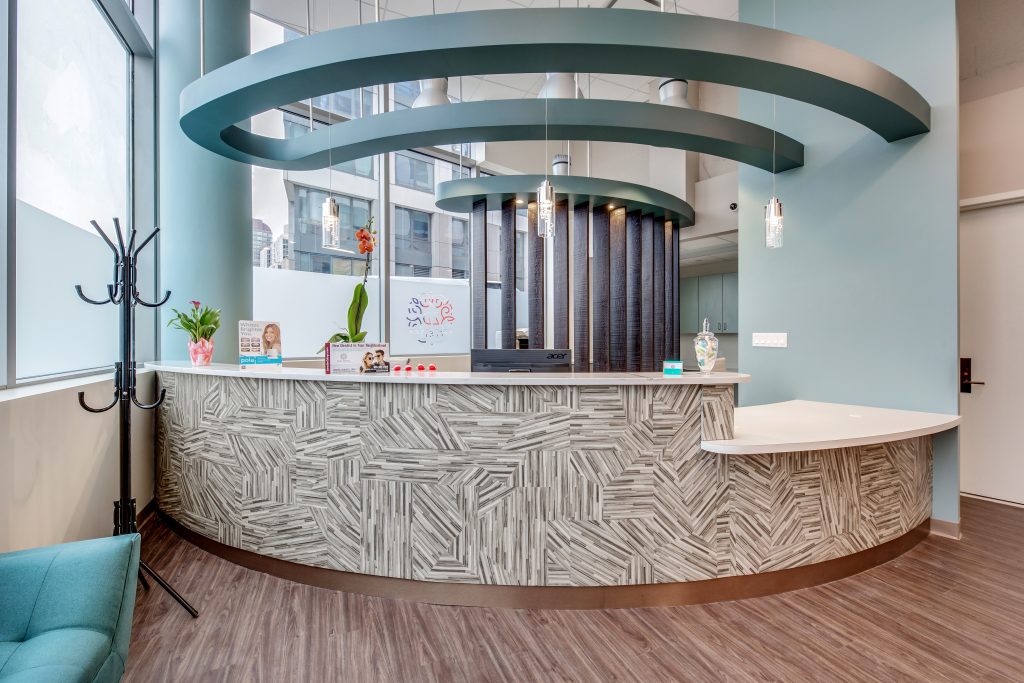 I started here zara dental and i cant wait to see the final results. I highly recommend dr. Sam in zara dental!

Cristopher Chávez
20:57 20 Nov 23
Great dentist! Clean, up to date, and great care.

Brian Lewis
23:24 06 Nov 23
I thoroughly enjoyed my first dental cleaning visit at Zara Dental! Dr. Omar and her team are so welcoming and personable, and I appreciated how clear and patient Dr. Omar was when explaining potential treatment plans. I left with all my questions and concerns answered! Can't wait for my next visit.

Denise Ward
18:05 13 Jun 23
The visit was amazing I would recommend Zara dental to my family and friends.

Stefon Morant
21:47 12 Jun 23
Dr Omar did a great job. Office is staffed with a professional team that was very efficient getting me in to see Dr Omar and on with the rest of my day. Office was nice and clean and employed modern technology to scan and assess my dental health. Teeth cleaning was great!

Emmanuel Bello
02:30 09 Jun 23
I've been visiting Zara Dental for the past six months or so for my Invisalign treatment. Highly recommend Dr Zara and all of her team. Everything has been clearly explained at every stage and each visit has been an overwhelmingly positive experience. I've never had any wait time, chair time is kept to a minimum without feeling rushed and they are always so accommodating if I bring my toddler along. And my smile has never been better. Five stars.

Owen Cooper
19:23 11 May 23
Hands down the best dental appointment I've ever experienced. Dr. Omar takes the time to explain and answer questions all while providing gentle and efficient care. I highly recommend making and appointment here!

Kayla Holland
14:40 04 Feb 23

Andy Woodard
16:03 21 Oct 22
I highly recommend Zara Dental. Dr Omar is very professional and gentle in her treatment in addition to being very kind. Her team is very good, very friendly and very organized.I did Invisalign with her and had a great experience with a very fair price.My 2 old daughter did a first visit with Dr Omar and it was amazing. She didn't cry and was very excited to clean the teeth of the stuffed animals they had for her. She's now excited everyday to clean her teeth at home after the experience.

Whenever I go for an appointment, I never have to wait more then a few minutes. The staff is always friendly, and make the whole process easy. At all of my previous dentists, I would spend most of my appointment with the hygienist, and only see the dentist for a few minutes. However, every time I have been to Zara, Dr. Omar cleans my teeth herself and spends time talking to me about any concerns I have. It is truly a practice that focuses on customer service and patient wellbeing.

Michelle Beauregard
21:32 12 Aug 22
Very professional doctors and kind staff, will come again!

Elena Messerle
14:54 06 Aug 22
fantastic service and quick response during the holiday weekend for emergencies. Very nice and needy environment!!!

My husband Ron and I moved into this neighborhood seven months ago and walked by Dr. Zara's office. I made an appointment with Magdalena, who was so professional and courteous. Dr. Zara is an excellent dentist who is kind, caring and friendly. I would recommend Dr. Zara to my neighbors. Have a great holiday. Ellen

Ronald and Ellen Guggenheim
16:04 01 Jan 22
The best dentist I've ever had hands down (and I've had many). Dr. Omar is smart, attentive, and highly skilled at what she does. Highly recommended!

Michael V.
22:59 16 Nov 21
Amazing experience! Highly recommend!

Nicole Glimcher Dach
19:03 16 Oct 21
Due to different definitions of what constitutes preventative dental treatment between my insurer Cigna and Zara dental, upon review of my post appointment Explanation of Dental Benefits statement, I was stunned to see a customer responsibility balance. This was very upsetting and another sad reflection of the state of healthcare in America. Dr. Omar was generous and kind enough to absorb this balance making my first visit to her practice everything I had hoped for - x-rays, cleaning, and exam actually covered by the insurance I pay a monthly premium for. Thank you again for your service.

Matt Kellen
15:06 25 Aug 21
Professionalism and kindness, what else would You want?

Giorgio Carlino
12:20 16 Aug 21
Excellent experience! I went in for a cleaning and other concerns and Dr Omar was very patient, friendly, understandable and explained everything in great detail. Very clean and professional. Dr Omar has made my experience very comfortable, answers all my questions and walks me through the whole process. I highly recommend her practice!

Roslyn Moran
04:10 31 May 21
Excellent experience at Zara Dental. Clean and well-organized facility. Dr. Omar provided a clear and coherent plan of action. Did not feel rushed and all my questions were answered. Glad to have found a local dentist I feel that I can trust. Thank you!

Victor Gaur
21:26 19 May 21
One of the most lovely dental offices I have ever visited-professionally and aesthetically. Very very clean offices-a priority for me always but especially during covid. Dr. Omar is smart and gentle-exactly what you want from a dentist. Highly recommend.

Sydney Ferguson
09:27 10 Jan 21
Zara and her team are great. They were able to accommodate me on short notice, as their supplier had a very quick turnaround on a cap for my root canal and Zara went out of her way to open the practice early for me before I had to travel. She's worked on a few teeth thus far (it's been a while since I've been to the dentist), and has been meticulous and thorough without ever making me feel uncomfortable. Dentist for life!

Jeremiah Gabriel Aviles
12:36 25 Dec 20
Fantastic experience. Zara made sure I was comfortable at every point, and was quick and thorough. Also it's the most high tech dentist's office I've every been to! Really recommend

Anna Sacks
21:56 24 Dec 20
Really great find in the neighborhood. Nancy is always friendly and helpful. Dr. Omar is fantastic. I never feel rushed. Would highly recommend.

Peter Rapciewicz
15:22 24 Dec 20
Dr. Omar is amazing! She is so personable and thorough. Additionally, the office is beautiful, super clean, and high tech.

Natasha Ammenheuser
15:59 07 Nov 20
This was my first dental visit in NYC and I could not have asked for a better experience. Dr. Omar was incredibly nice and accommodating and made the experience anxiety-free and enjoyable. Would definitely recommend.


Nicole Conti
23:29 11 Oct 20
First visit Nancy the receptionist was great she made me feel as I new her for a long time which made me feel very comfortable that I even forgot I was a Dentist office , and the waiting area was very clean as well as the rest room , and the best part was when I went in to the room were I was going to be seen By Dr Omar was so clean and all the counter tops were clean the chair was clean , and now let talk about Dr Omar she made me feel comfortable she ask me what type off music I liked and then she turned on the radio and she start with her light hands to take X-ray and the next thing I new she was done with the X-ray and my teeth cleaning . I will make her my dentist as long as I can. Thank you Dr Omar and Nancy.

Henry Hernandez
23:52 08 Aug 20
Dr. Omar and her team are fantastic! From the moment I walked into the office everyone was so kind and welcoming. Dr. Omar is very knowledgeable and explained to me her best recommendations/treatment options. I would recommend her to all of my friends and family in the NYC area!

Cariann Paul
16:31 04 Aug 20

Anthony Magliozzi
19:56 24 Jan 20
Moved back to NYC from SF after 35 years & needed to find a dentist very quickly to deal with a loosening bridge. I chose Dr. Omar after reading all the positive reviews, but I have to admit that I was skeptical. I mean, if it's too good to be true... Well, this practice is the exception to the rule!!!! Dr. Omar was thorough, informative, gentle and a truly gifted practitioner. I fell asleep in the dental chair! I thought I was waiting for her to come back in & extract my tooth but was informed that she had already taken it out. Her staff is just as amazing. Nancy at the front desk is an angel.In my 60+ years of challenging teeth, I can say that I have never had such quality dental care.

Bonnie Kahane
18:48 30 Dec 19
Dr. Omar and her staff are amazing. My dental visit at Zara Dental was the best dental visit I ever had. They made feel comfortable and addressed my concerns. I'm happy to say I found a new dentist.

Lakeima Roberts
16:03 27 Dec 19
First time but definitely won't be my last! Professionals, kind, and patient with me and my wife with a thousand questions. Front desk help is exceptional, bright smile and welcoming.

jayson mccoy
00:44 18 Dec 19
I love Dr. Omar. Her practice is so professional and comes with the bonus of state of the art facilities & technology. She is gentle, timely and makes sitting in the dental chair much more comfortable. I have found a dental home and highly recommend her practices for friends and families.

Finding a new dentist is a scary thing. Well, to be honest, really anyone sticking anything in my mouth is frightening...but Dr. Omar is so patient and thoughtful, and she made my experience as good as it gets. I might even start having my teeth cleaned twice a year because of her. But don't hold me to that! Thank you Doctor and to your excellent staff!!

Gabe Schmarak
15:30 25 Nov 19
Dr Omar is fantastic and the patient experience at Zara Dental is by far the best I have ever had. The entire staff is nice and welcoming and the atmosphere is so comforting!

Adeoye Adewole
03:41 24 Nov 19
Yesterday was my first visit with Dr.Zara and it was amazing.....She is very professional and Punctual with my appointment. The staff is also very helpful and nice. I will definitely go back to her in a month.Marisa Ramirez

Hilda Ramirez
17:25 23 Nov 19
Easy, stress-free dental experience. Dr. Omar and her team are attentive and friendly. Couldn't ask for better care. Saturday appointments are a bonus!

Let me start by saying, I hate going to the dentist! I usually go when I'm in pain and can't take it anymore. When I made my appointment with Zara Dental I was on the hunt for a new dentist. Bonus points is that she is located in my neighborhood. Dr. Omar was so patient with me and listened to me tell her how much I hate dentists. Unfazed by my attitude, she calmly said she understood and wanted to make sure that I understood everything she was doing with my cleaning and pointed out potential problem areas. She came up with a treatment plan and before I left, I had already booked a future appointment! That never happens. If you are looking for a dentist, I highly recommend her.

Rhadia Hursey
20:59 27 Aug 19

Dr. Omar is very gentle, attentive and makes me feel very comfortable during my visits. I would highly recommend Zara Dental.

Dr Omar was amazing!!! She saw me on a Saturday. I had a problem and she worked with my schedule to make sure I was painfree by Sunday! I'm usually so anxious to see dentists but she made me very comfortable, I don't have that fear anymore ! Shes an excellent excellent doctor!

fatuma mohamed
23:40 26 Jul 19
I've visited Zara Dental for a regular cleaning, a deep cleaning, and a dental crown and was totally impressed with the office, the location, how painless the procedures were, as well as how dedicated Dr Omar was to every little detail. It was really amazing to see the before and after camera images from inside my mouth. I definitely recommend this place. Best dentist in New York! Highly highly recommend!

Amina Omar
23:13 24 Jul 19
Came to Zara Dental for my 6 month dental cleaning which was way overdue. Now when I came, i was your classic patient that was not prepared because my job never sent me a dental insurance card ugh! So I eventually found the right information needed for my first time visit and Dr. Omar was kind and gracious enough to still see me (I was her last patient of the day). Thank you for your support in investigating how to get my insurance information and your amazing patience. Love the doctor's office decor by the way.

Chigozie Mbamalu
17:17 19 Jul 19
Great dentist, warm and responsive staff, and lovely practice.

Colette Berry
16:46 19 Jul 19
Dr.Omar put me at ease and handled my fears of intrusion into my teeth and gums as a Professional . I left her practice with clean teeth and confidence.I will recommend my friends and family to use her clinic for any and all dental work.

Mohamed Dahir
00:13 18 Jul 19
Dr.Omar & staff is EXCEPTIONAL! I look forward to my 6 month check-in. What other dentist let's you listen to music (of your choice) while your teeth are being cleaned??

Micah Minter
04:32 21 Jun 19
Really enjoyed my visit to Dr. Omar! Super friendly and a great experience.

Rachel Markowitz
14:00 22 May 19
Had a great experience at Zara Dental! Dr. Omar was super friendly and I had a very pleasant time.

Benjamin Markowitz
13:47 22 May 19
To tell the truth, I am usually terrified of the dentist...But I really have to say Zara is the best so far I have encountered. She's professional, fast and reliable. I recommend her highly.

Great dental experience!!! Highly recommend !

Judah Margulies
21:10 09 May 19