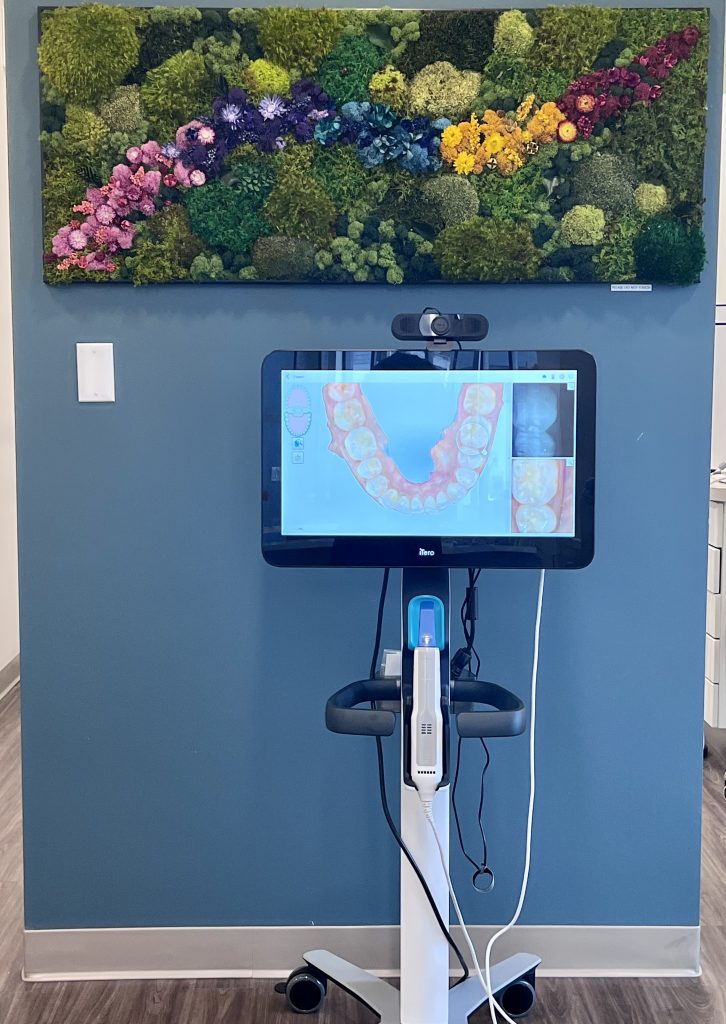 Itero Scanner
The Itero 5D is an impressive digital scanner that has many functions. It allows the dentist to have a 3D image of a patient's teeth and gums. It has a camera feature that takes pictures of areas that are scanned. The Itero has an orthodontic simulation feature that allows patients to see ideal teeth position in seconds, i.e. patients can see how their smiles can possibly look after Invisalign treatment.
The Itero has a time lapse option where the dentist can compare images from subsequent years to show patients how their teeth and gums are changing over time.
Digital X-rays
Dental x-rays, known as radiographs, are essential diagnostic tools for the prevention of serious dental diseases and complications. They provide the dentist with valuable information not available through a regular dental exam. Identifying such problems early saves you time, money, and necessary pain. Dental x-rays can reveal:
Tooth abscesses or cysts
Bone loss
Tumors, both cancerous and non-cancerous
Decay between teeth
Developmental abnormalities
Poor tooth and root positions
Problems inside a tooth and below the gum line
Patients often wonder if dental x-rays are safe. While x-rays do use low-level radiation to capture images, the amount of radiation exposure a patient receives from a full mouth series of dental x-rays is equal to what a person normally receives in a single day from natural sources present in our everyday lives. With precautions in place, x-rays are perfectly safe.
Dental x-rays are not taken on every check-up visit. The dentist regularly reviews each patient's unique situation and requests the x-rays only when necessary based on medical and dental history, regular screenings, age considerations, and risk for disease. A full mouth series is recommended for new patients and is generally good for three to five years. Bite-wing x-rays (x-rays of top and bottom teeth biting together) are generally recommended once or twice a year.
Green X Cbct
3D images can give us a much better idea of what is going on than a regular 2D xray image. The Green X from Vatech is not only the leader in 3D imaging but also has lowest dose radiation. The Green X allows us to accurate plan dental implants, visualize anatomy of teeth and see pathologies.